We're very proud of our products, how effective they are and how consistently we're able to solve wastewater problems.
Tracking our successes, and more importantly the situations in which our products didn't work, has impoved our diagnosis process. We can accurately prescribe our products and dosage rates or identify a case in which another approach may be more effective.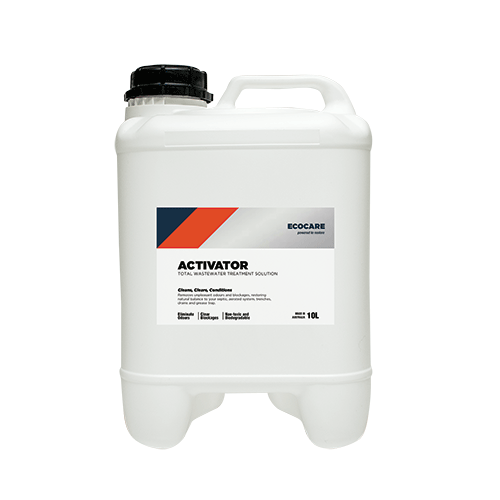 EcoCare Activator – 95% Success Rate
For Septic Odours, Septic Blockages, Poor Performance
Over the last three years, EcoCare Activator has successfully resolved odours, blockages and poor performance issues in 95% of the wastewater system cases we've handled.
Let us diagnose your system and recommend a solution.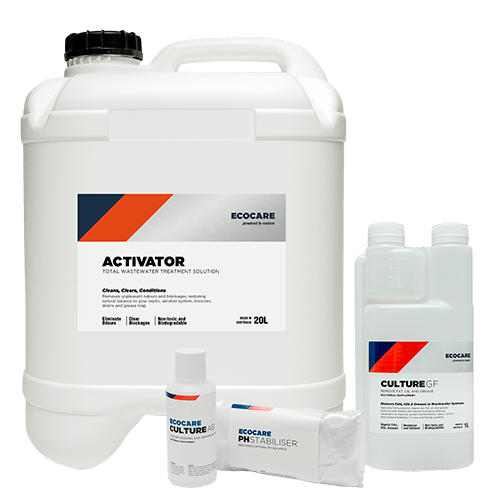 LD Kit – 80% Success Rate
For Leach Drain Blockages
Over the last three years, the Leach Drain Kit has successfully restored 80% of the failing leach drain cases we've handled. That's 4 in 5 leach drains which have been restored, saving customers thousands in repairs.
If we don't think this will work for your situation, we won't prescribe it.
I have had huge problems with the structure of my tanks. The damage could not be repaired quickly and I needed help with the tanks to keep them able to... read more cope with the large load that we had at the time. I can say the service I received was fabulous. I can also say that the products worked perfectly to cope with some seriously crazy issues over our peak times. Well worth using!!!! Thanks again for your help xxx

Amanda Barnes


February 9, 2021

We have been dealing with Ecocare now for several years. We had a very smelly problem with our septic system. Our Ecocare consultant was extremely helpful, always followed up on... read more her advice with a phone call. Until we solved the problem we definitely recommend Ecocare for your septic system.

Graham Green


November 19, 2020

I was struggling with my septic system when I first moved here from the city. EcoCare helped me with advice, and then the Activator product. I used the... read more product for some years, very successfully, got complacent, but I have recently started using it again. I am so happy with the product that I won't ever get complacent again.

Lynn Takayama


November 15, 2020

We have used Activator at home for many years and are very happy with is performance. We trialled the laundry detergent for the last couple months and also found it performed... read more well, removes odours and dirt from all types of clothing. We have been always very satisfied with the customer service. Thankyou EcoCare.

GARY LENKEIT


September 20, 2020

I was recommended these products and so ordered them online and sent an email seeking extra information. I received a call back and the assistance and advice I got was... read more absolutely awesome. Friendly, knowledgeable and extremely helpful. I would not hesitate in recommending them.

Marnie Hamersley-Smith


June 16, 2020