Boost your septic bacteria quickly
If your septic, AWTS or greywater system is experiencing odours, blockages or too frequent pump outs – you need help with your septic bacteria.
The most common cause for septic odours, blockages or poor performance is insufficient bacteria to effectively digest waste.
We provide specialty solutions to restore bacterial populations, eliminate odours, dissolve blockages, reduce pump out frequency and improve system performance. Whether your system is new and needs bacteria to kickstart it or your system is showing signs of failure and needs a bacteria boost – we have the right solution.
We have a 90% success rate in resolving septic problems with our biological solutions, find out how we can help you.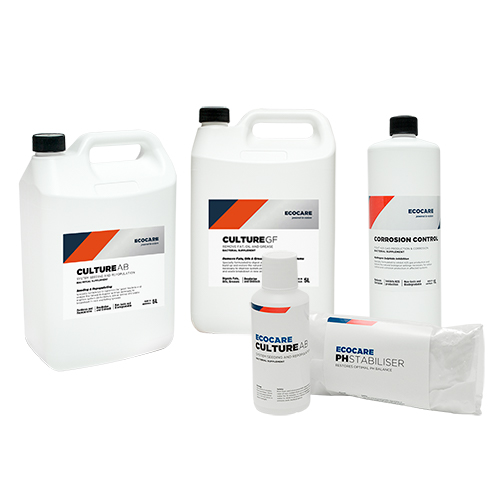 We have two septic systems, both treated with EcoCare. Systems have remained trouble free and have not required to be pumped out since we started using the product 12 years ago.. An excellent product.

Bryant Ham
Provides the result that we hope for quickly and easily. No mess, no fuss, no smell, in fact the smell from our grease trap disappears. Our system has not been pumped out a decade or more.

Larry Greetham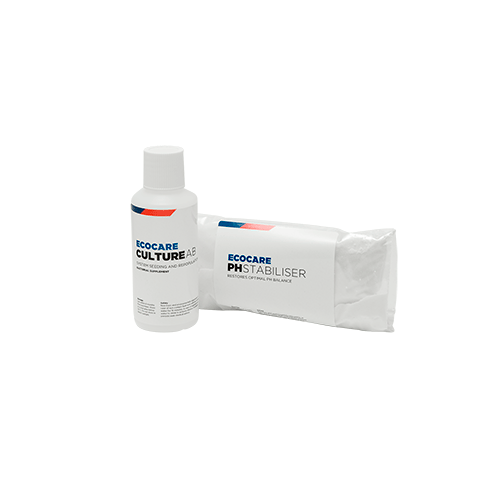 Stabilise pH and seed with beneficial bacteria to start-up or recover your wastewater system.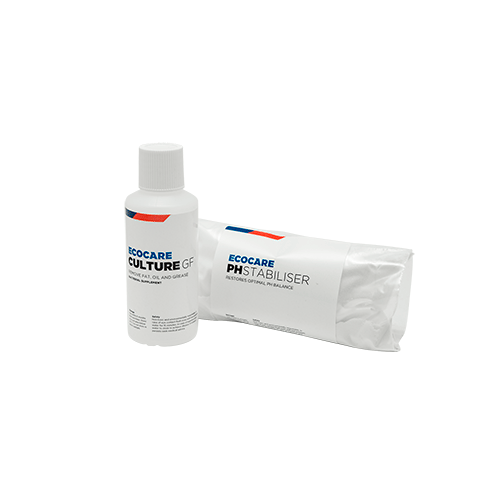 Stabilise pH and seed with beneficial bacteria to start-up or recover your grease trap or greywater system.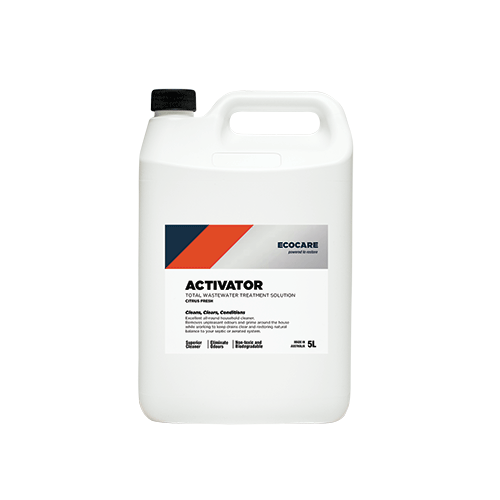 Scientifically developed blend of natural ingredients, grease dispersants and biological stimulants that kills odours on contact, cuts through grime, breaks down fat and grease, and restores and maintains a healthy bacterial balance in your septic system.
Simple to use, fast-acting and long-lasting
Our solutions are designed to be simple and easy to use without needing to call a plumber. Our solutions are applied through the toilet or drains in your home so there's no need to open up your septic tank or get out any tools.
Our solutions work quickly to restore or kickstart your system and will keep it running at peak performance.
Free Shipping Australia-wide
We offer free shipping for all orders over $75 and your tailored solution will be at your doorstep within days. For orders under $75 we charge a flat shipping rate of $12.
Ongoing Customer Support
We'll thoroughly diagnose your system and issue before creating a tailored solution specific to your needs. We know that all systems and households are different, so we'll work out the most cost-effective way to solve your issue.
Even after you've received your solution we'll be available to offer any support or guidance you need. We'll keep working with you until your issue is resolved.
To find out more about how we can guarantee your system gets back to peak performance, please get in touch with us. Here are what some of our happy, long-term customers are saying.
We have been using the product for over 15 years in our septic system and have had our system pumped out once in all that time and were told our system was the cleanest they had ever had to service.

Gerry Kelly
I love it, I clean everything with it. We have been using it for 11 years and only pumped out once, we where told it was so healthy.

Michelle Wright
What our customers are saying on Google
I have had huge problems with the structure of my tanks. The damage could not be repaired quickly and I needed help with the tanks to keep them able to... read more cope with the large load that we had at the time. I can say the service I received was fabulous. I can also say that the products worked perfectly to cope with some seriously crazy issues over our peak times. Well worth using!!!! Thanks again for your help xxx

Amanda Barnes


February 9, 2021

We have been dealing with Ecocare now for several years. We had a very smelly problem with our septic system. Our Ecocare consultant was extremely helpful, always followed up on... read more her advice with a phone call. Until we solved the problem we definitely recommend Ecocare for your septic system.

Graham Green


November 19, 2020

I was struggling with my septic system when I first moved here from the city. EcoCare helped me with advice, and then the Activator product. I used the... read more product for some years, very successfully, got complacent, but I have recently started using it again. I am so happy with the product that I won't ever get complacent again.

Lynn Takayama


November 15, 2020

We have used Activator at home for many years and are very happy with is performance. We trialled the laundry detergent for the last couple months and also found it performed... read more well, removes odours and dirt from all types of clothing. We have been always very satisfied with the customer service. Thankyou EcoCare.

GARY LENKEIT


September 20, 2020

I was recommended these products and so ordered them online and sent an email seeking extra information. I received a call back and the assistance and advice I got was... read more absolutely awesome. Friendly, knowledgeable and extremely helpful. I would not hesitate in recommending them.

Marnie Hamersley-Smith


June 16, 2020